Taxi Tips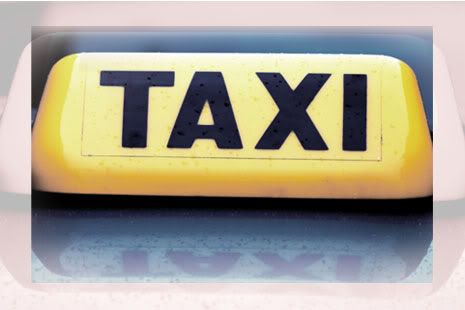 Of course you know, there so much crime happen in cab. This is a few tips for safety taxi tips for ladies.
When you stop taxi makes sure you stop taxi with 4 wheels. If not that is not taxi anyway.

Check the seat. If there is so much seat, that is not taxi, that a bus.

Makes sure you know where you will go. If not the cab driver can take you to his/her home.

Check the argometer, and makes sure that have a text "Argometer" if the text is "argobromo" you will get lost and get more far away from you destination.

Don't fierce to the cab driver, if you don't want to chase away.

Makes sure you seat well in the cab, if don't you maybe still in the bus halte.

Don't jump out from taxi. It's dangerous.

Never sleep. If you don't want to get bill for room rent.

If you bored with your daily routine, slap the taxi driver. That will makes you get new experience.



Hope you get this tips, and makes sure you safely untill your next destination. See you at next tips.